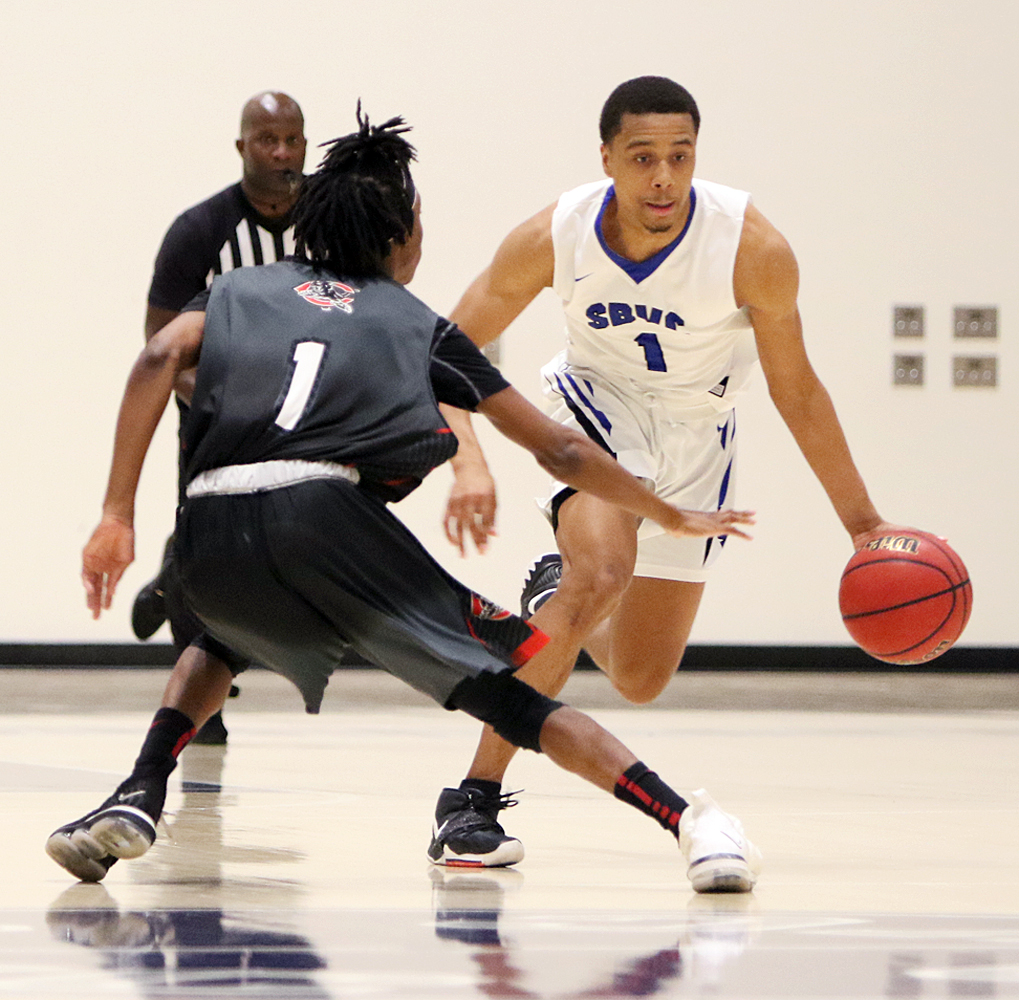 The San Bernardino Valley College men's basketball team rallied from five-point halftime deficit to take a second half lead against Chaffey.
But the Panthers went on an 8-0 run late in the final four minutes to pull away from the Wolverines for a 77-65 win to remain undefeated in Inland Empire Athletic Conference play.
The Wolverines could not stop the Panthers down the stretch. Coming out of a time out, Chase Evans made a layup, then, after the Wolverines missed a pair of 3-pointers, Darren Williams drained a 3-pointer to give Chaffey a six-point lead. After another stop of the Wolverines, Donyae Molett hit from long distance, and Chaffey had control of the game with less than three minutes remaining.
Williams led the way for the Panthers, scoring 25 points in 40 minutes of action. Manu (Kehasson) Oulai was the only other Panther in double figures, with 10 points.
Meanwhile, the Wolverines had a more balanced attack Wednesday, with four players scoring in double figures. Nathan Pendarvis had 15 points, while Brandon Betson had 13. Jordan Jones and Cartrell Thompson each had 11 in the loss. Cameron Butler had 10 rebounds for SBVC.