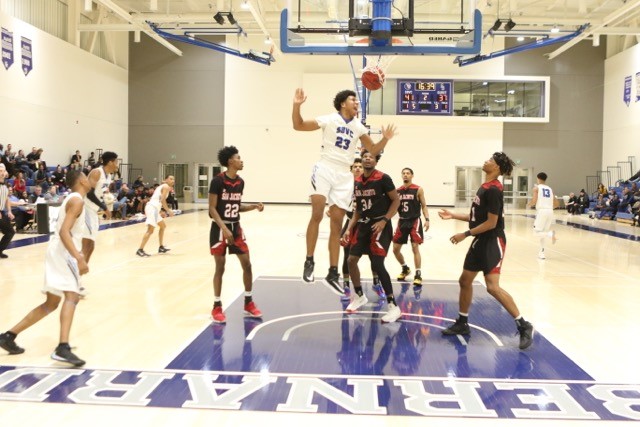 The San Bernardino Valley College men's basketball team opened the second half on a 14-3 run in the opening five minutes to pull away from Mt. San Jacinto College en route to an 80-61 victory Wednesday night.
The Wolverines led by one at the half, but used the spark to pull away from the Eagles. SBVC shot 56.7 percent from the field in the second half, while limiting MSJC to only a 21.2 percent shooting in the second 20 minutes.
Brandon Betson led the way for the Wolverines, scoring 31 points on 11-of-19 shooting, including 7-of-10 from beyond the arc. Cameron Butler continued his strong play, posting a double-double with 16 points and 13 rebounds, while Nathan Pendarvis had 11 points off the bench.
Overall, the Wolverines finished the game shooting 50 percent from the field, while holding Mt. San Jacinto to only 29 percent shooting.
Jamaal Barnes led the Eagles with 24 points.