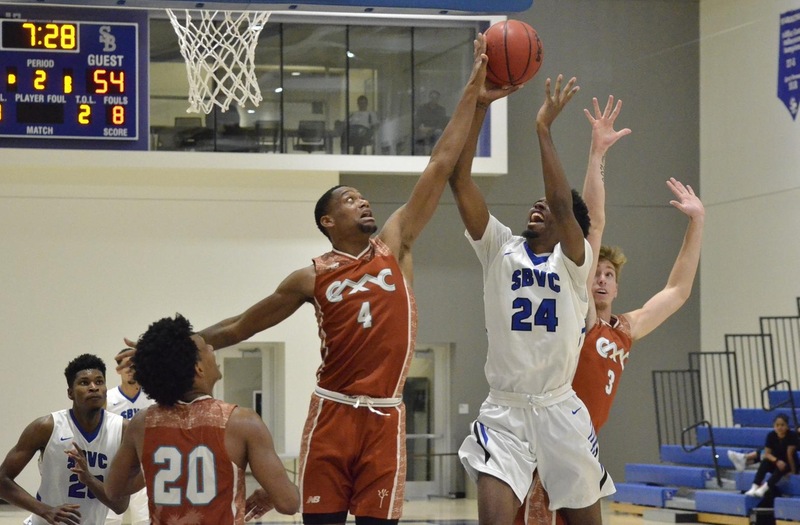 Whenever San Bernardino Valley and Copper Mountain get together in men's basketball, you can almost always count on it being a tight, physical affair.
Wednesday night was no different. The two teams combined for 59 total fouls, seven players fouled out and both teams held double digit leads in the second half.
But in the end, it was the Wolverines making enough free throws down the stretch to hold off the Fighting Cacti 86-83 Wednesday night to break a two-game losing streak.
The Wolverines trailed by 10 four minutes into the second half, but went on a 15-0 run over the next three-plus minutes to take the lead from Copper Mountain, leading by as many as 11 points before Copper Mountain buckled down on SBVC and chipped away at a defecit that they would not close. The Fighting Cacti would get as close as one with 23 seconds to go, but could not get the tying shot to fall.
Brandon Betson, who played all 40 minutes, led all scorers with 27 points, adding five assists. Eric Hancik added 14 points while Cartrell Thompson and K'Lon Williams had 11 points apiece. Williams added nine rebounds, while Cameron Butler had eight points and 12 rebounds in the win.
Dillon Voyles led Copper Mountain with 21 points.