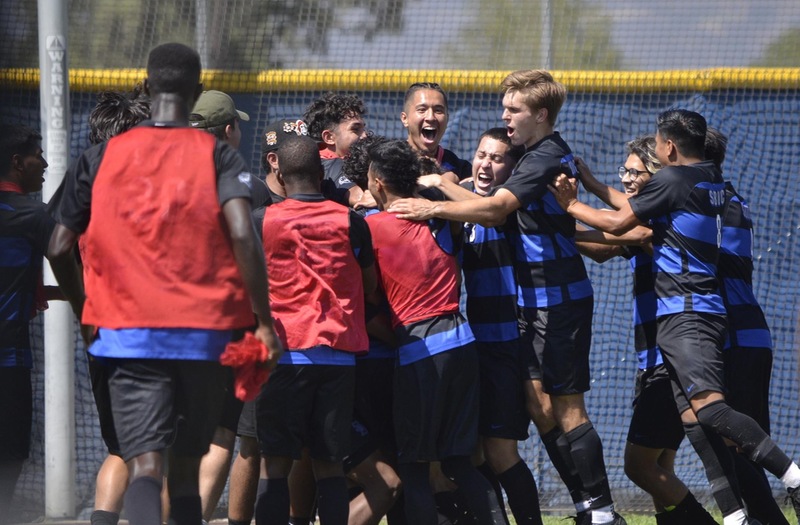 In the early afternoon heat, the San Bernardino Valley College men's soccer team turned up the pressure on visiting Southwestern College in the two team's season opener on the SBVC soccer field.
And in the second half, the Wolverines' work paid off, as they scored twice to knock off the Jaguars 2-1 in a nonconference game Friday afternoon.
After outshooting Southwestern 11-5 in the first half, only to trail 1-0 after 45 minutes, the Wolverines' offense kept probing the Jaguars' defense for openings in the second half. They finally found an opening in the 53rd minute.
Ernest Lomeli centered a pass from the right side to the top of the penalty area, where he found Ricky Chazaro, who blasted the ball into the net to tie the game.
The Wolverines continued the pressure from there, earning eight second half corner kicks - after earning six in the first half. And 25 minutes after Chazaro's goal, the Wolverines flipped the script.
This time, it was David Politron who centered the ball from the left wing, where Isaiah Smith was there with a strike that was the game-winner.
In all, SBVC outshot Southwestern 21-6 for the game, with only one of the Jaguars' shots ending up on goal - a 13th minute goal from Christopher Hernandez.