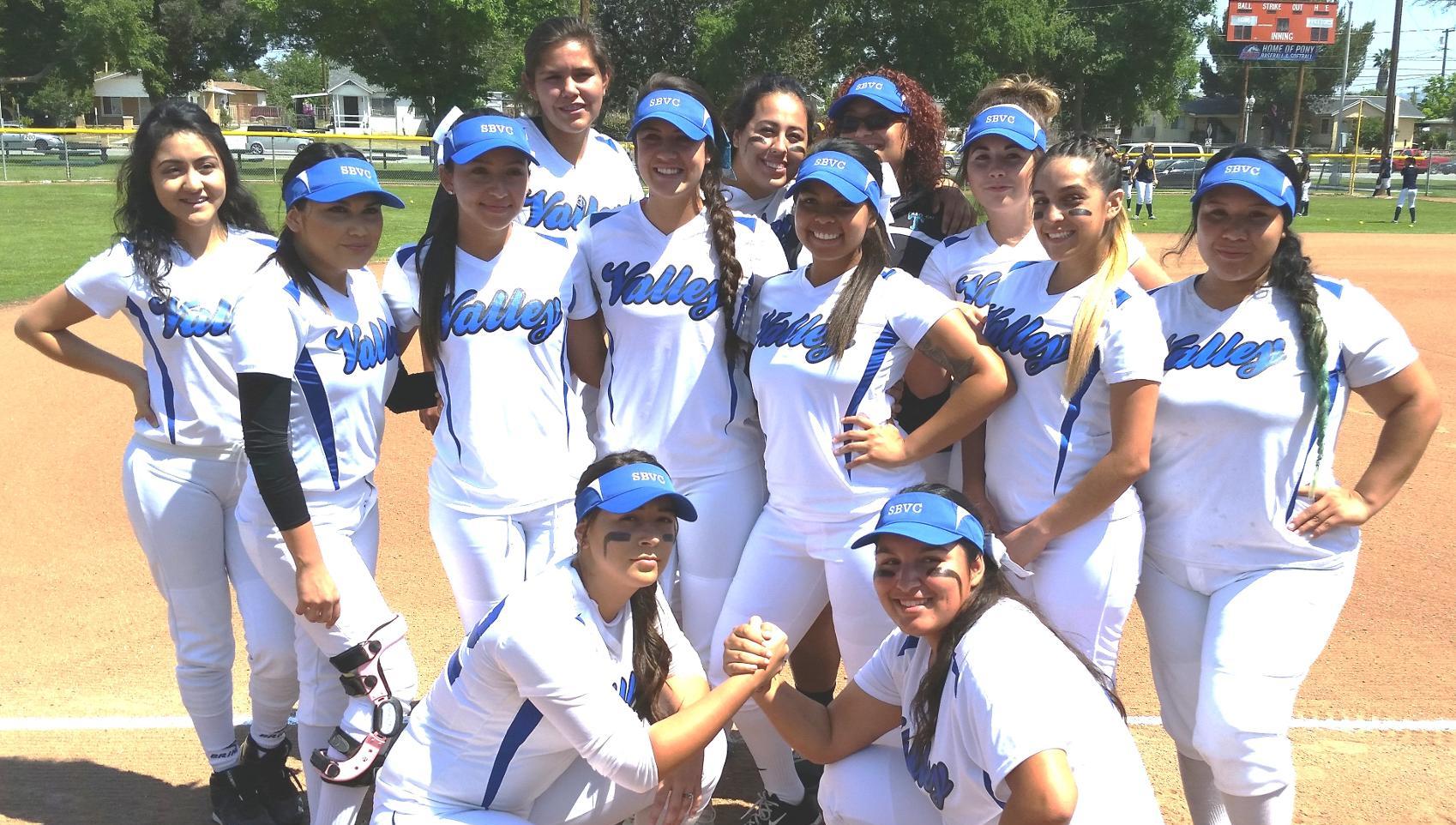 SBVC (12-22; 7-5) showed the wear and tear of a team playing their third game in two days at the end of the season as they got down early and then got down by a lot late, falling to the Barstow Vikings (11-21; 5-4) in 5 innings, 13-3.

Barstow would open the scoring in the top of the first, bringing 8 of 9 players to the plate and scoring two runs to take an early 2-0 lead. Sophomore short stop Savanah Guzman (Redlands H.S.) played her final SBVC game at home and hit an opposite field single to right to leadoff the bottom of the first and after a sacrifice bunt by freshman third baseman Alexandra Woods (Riverside John Wesley North), freshman right handed starting pitcher Terilyn Baude (San Bernardino Cajon) clobbered a two out double "DOUBLE" to right, scoring Guzman., making the score 2-1.

Barstow would score another run in the second and three more in the third, giving the Vikings a 6-1 lead. SBVC would respond by scoring in the bottom of the third as Guzman led off the inning trying to stretch a single to right field into a double and was called out at second base. As expected when something like that happens, the next batter Woods promptly put a single into center field and then Baude crushed an opposite field double to right to score Woods, making the score 6-2.

The Vikings would lead off the top of the fourth with a home run to left, but Baude would torpedo the Vikings for the remainder of that inning. SBVC would get a run back in the bottom of the fourth when freshman center fielder Erin Alvizo (Fontana Henry J. Kaiser) led off the inning with a single to right and freshman first baseman Claire Garcia (Redlands The Grove School) would reach on a one out error by the Barstow second baseman and a Vikings passed ball would score Alvizo from third, making the score 7-3.

Then what ever was holding the wheels onto the cart snapped and the Vikings would open the flood gates, scoring 6 runs in the top of the fifth as Barstow went on a hit parade.

Guzman went 2 for 3 with a run scored and Woods went 2 for 2 with a run scored. Baude went 2 for 3 with two runs batted in.

Information, Photos & Story provided by SBVC Sports Information.