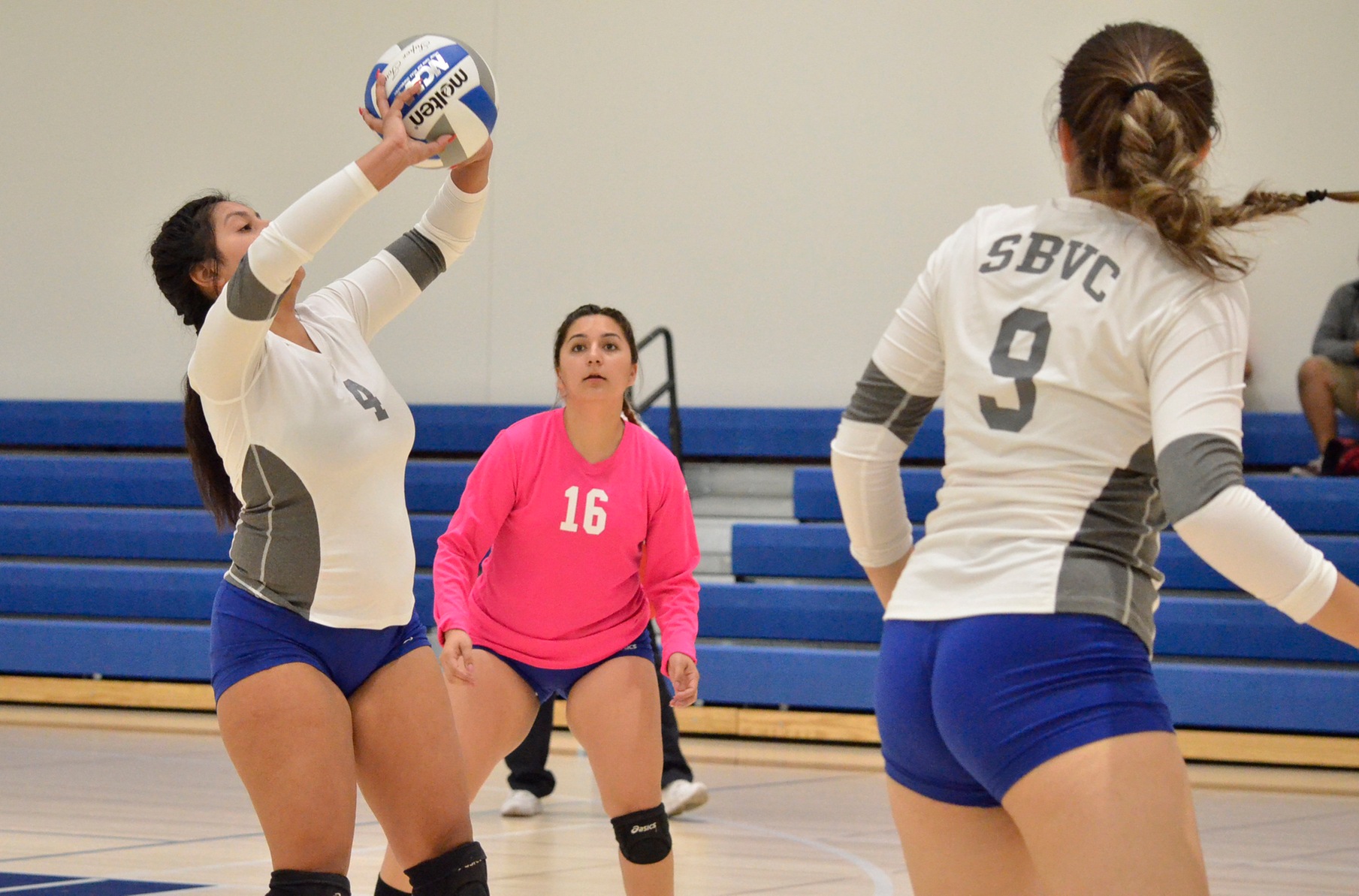 The San Bernardino Valley College women's volleyball team staved off four set points in the third set, but the attempted rally came too late, as the Wolverines lost their 12th straight match, falling to Palomar 25-9, 25-15, 25-18 in a Pacific Coast Athletic Conference, North Division game.
The Wolverines (2-15 overall, 0-5 in PCAC-North play) struggled out of the gate, committing several serve-receive errors, allowing the Comets (5-13, 2-4) to run away with a first set that saw San Bernardino able to only register four kills.
In the second set, the Wolverines came out strong. But another mid-set struggle left them chasing the Comets again. A late four-point swing forced Palomar to call a timeout, as the Wolverines closed the gap to eight points at 22-14. But the Comets closed out the set after righting their ship.
Crystal Chase served for three straight points, after the Wolverines held off the Comets on set point at 24-14. But it was too late for the Wolverines.
Sequoia Flott was a big part of the Wolverines' final set success. The 5-11 middle blocker from Banning High School was five of six on kill attempts in the final set, after only attempting one kill in the opening two sets. Those five kills led the team, while Savanna Aguilar was second on the team with four kills. Setter Destiny Alvarez had 14 assists, led the team with eight digs, had an ace and a block assist in the game.
The Wolverines travel to Mt. San Jacinto on Friday, before returning next Wednesday for their final home match of the season against College of the Desert. The match, which will be played in the main gym, will begin at 5 p.m.