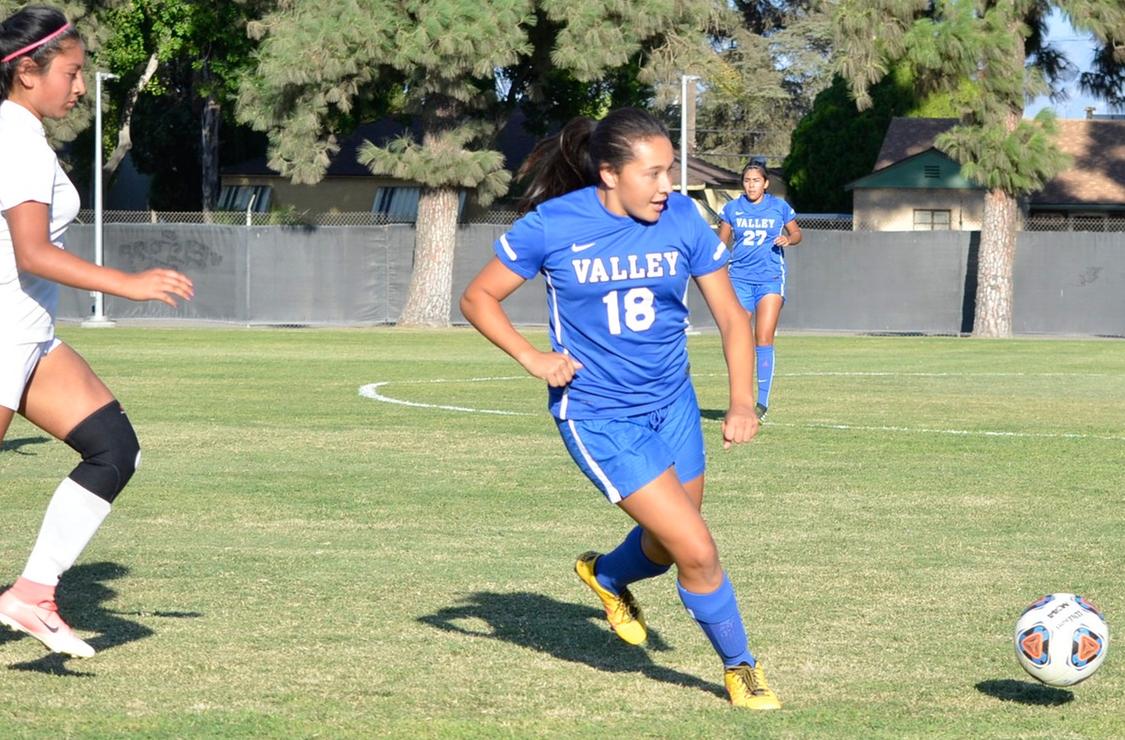 Karen Jacobs scored twice and Jordan Steele got a crazy bounce to give the San Bernardino Valley College women's soccer team its fifth consecutive win, a 3-0 victory over Miramar on Tuesday at SBVC.
The victory was the fifth in a row for the Wolverines, who have not allowed a goal in that span. In total, San Bernardino Valley has only allowed three goals on the season -- all coming in the team's only loss of the season, a 3-0 defeat at the hands of Santa Barbara.
Steele opened the scoring in the 16th minute. She fired the ball toward the Miramar net, only to have the shot blocked. But the ball bounded high in the air, took two high bounces, and ended up in the net behind goalkeeper Maria Andreyev for a 1-0 lead.
Jacobs doubled the score in the 25th minute, firing home a shot off a pass by Yasmin Montelongo. She then closed the scoring by slotting home a crossing pass from Evelyn Findlay.
In all, the Wolverines fired nine shots at Andreyev, while San Bernardino Valley limited the Jets to only three shots on goal, all in the second half.
The clean sheet was the seventh overall this season, the second best result in the state at this point in the season.