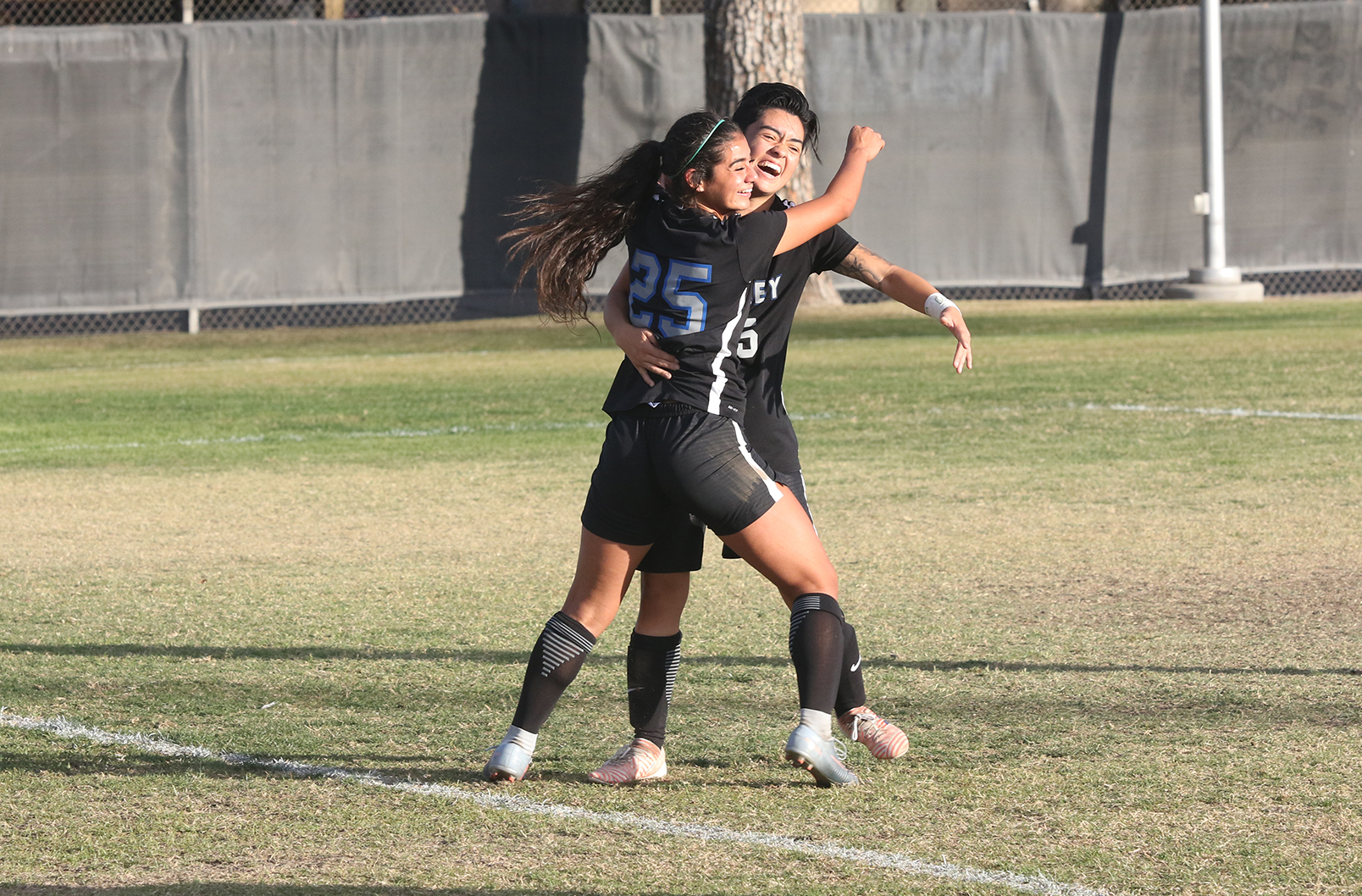 The San Bernardino Valley College women's soccer team advanced to the second round of the California Community College Athletic Association playoffs with a 2-0 victory over Cypress College on Saturday at SBVC.
The Wolverines (19-1-2) opened the scoring in the 15th minute when Morgan Simmang hit a shot from about 25 yards from the left wing. Karen Jacobs got her foot on the hard line drive, deflecting it into the upper right hand corner past Cypress goalie Tabitha Macedo for the 1-0 lead.
Cypress picked up the pace of play from there, putting pressure on the SBVC defense, which has posted 18 shutouts this season. The Chargers ended up outshooting the Wolverines in the first half, but could not get anything past goaltender Natalie Carreon, leaving it a 1-0 game at the half.
The Chargers (12-6-3) continued to pressure for the equalizer in the second half, getting solid chances that the Wolverine defense was able to turn aside.
San Bernardino Valley was able to double its lead in the 75th minute with a sustained attack. Stephanie Doran had the ball in the left wing corner and sent the ball across to the far post, where Claudia Alfaro ran on to the ball to tap it home and the 2-0 lead.
The two teams ended the game tied for overall shots with 15 apiece, but SBVC forced Macedo to make six saves, while Carreon recorded four for the Wolverines.
San Bernardino Valley will take on Los Angeles Pierce College, which upset No. 2-seeded College of the Canyons with a 4-2 win on penalty kicks. The game will be played at San Bernardino Valley on Tuesday or Wednesday at 2 p.m.