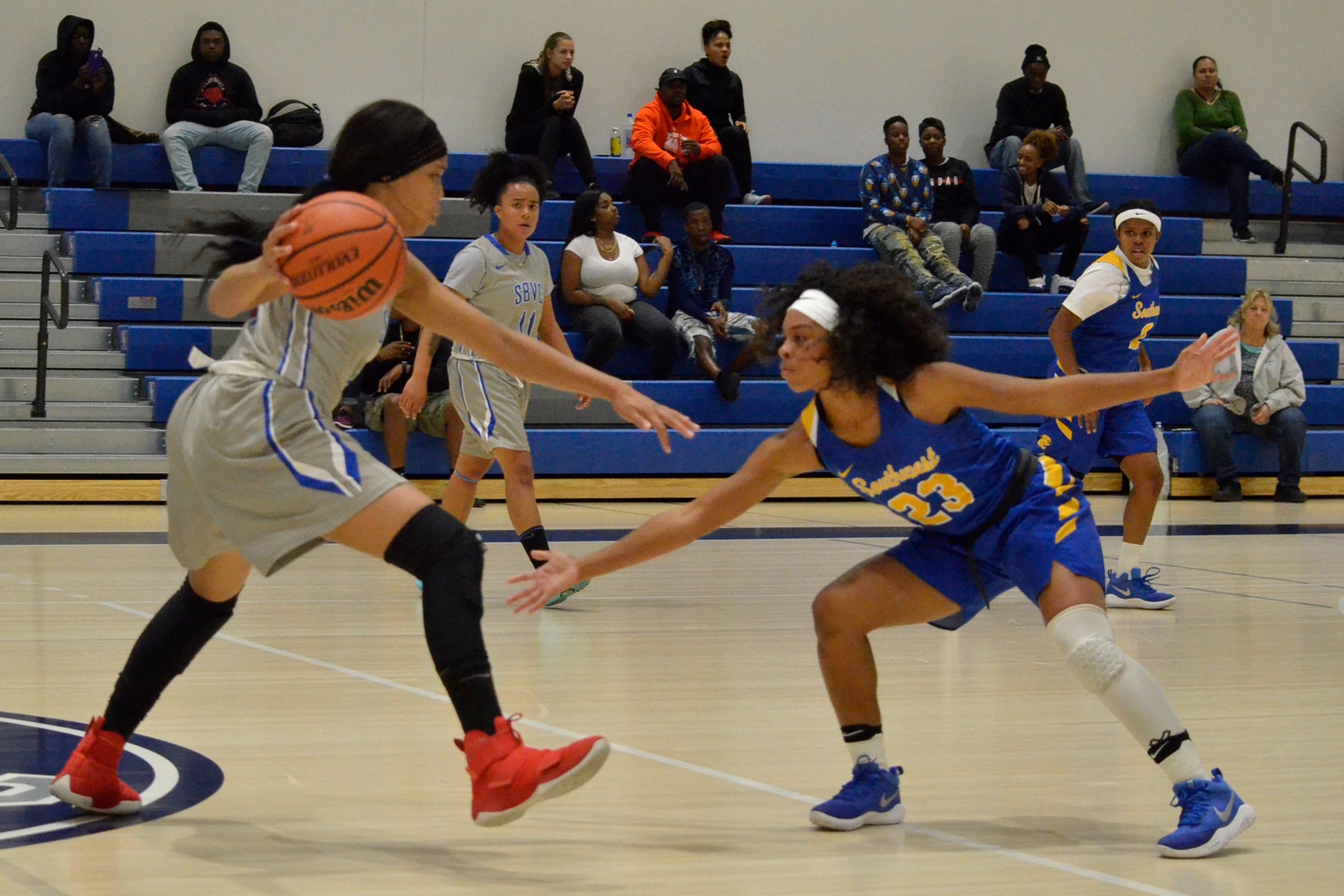 The San Bernardino Valley College women's basketball team used a second half surge to break open a three-point halftime lead en route to a 91-60 victory over Los Angeles Southwest College on Tuesday night at SBVC.
The teams were tied at 15 after the first quarter, as Southwest controlled play early. But the Wolverines (4-1) rallied in the second quarter behind Hannah Jones' 3-for-4 shooting – including a pair of 3-pointers – allowing San Bernardino Valley to take a three-point lead into the half.
But after the break, the Wolverines picked up the pace, opening the third on a 12-0 run. San Bernardino Valley outscored the Cougars (2-4) 31-15 in the third, then 25-13 in the final quarter to run away with the victory in their first home game of the season.
Ariyana Babb led the Wolverines with 24 points, including going 4-for-6 from 3-point range. Jones ended with 17 points, while Brittan Cheatum had 14 points and Brianne Cheatum had 11. The Wolverines shot 49 percent from the field, and
Karessa Fields had 23 points for Southwest, with Marion Mims pitching in 13.
The Wolverines will be off until next Tuesday, when they will host Citrus College at 7 p.m.